Real Player Installation: Step-by-step guide
Please follow these setup to install Real Player to your computer. Click on the images to view full sized image.

1. Direct download link for RealPlayer: RealPlayer SP GOLD




2. Click big orange button "Download RealPlayer"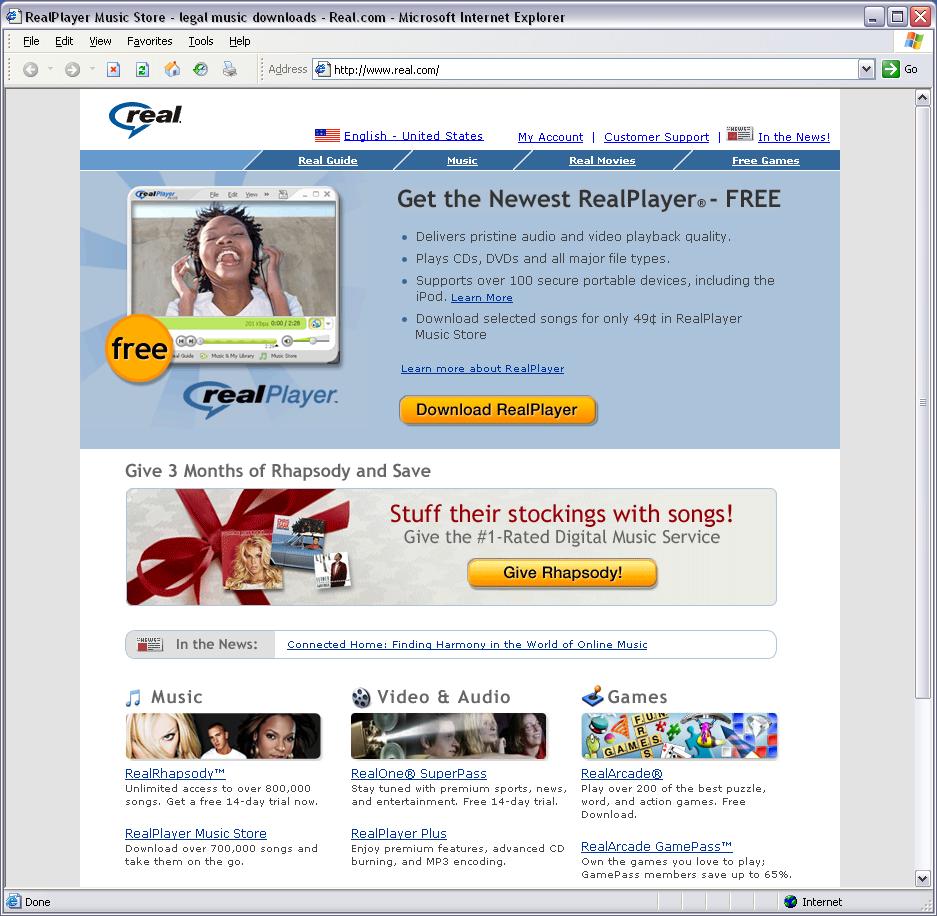 3. Click "Download Free RealPlayer"


www.russiantvonline.com does not require subscribtion to premium services "RealPass", you will be able to watch video using free basic version of RealPlayer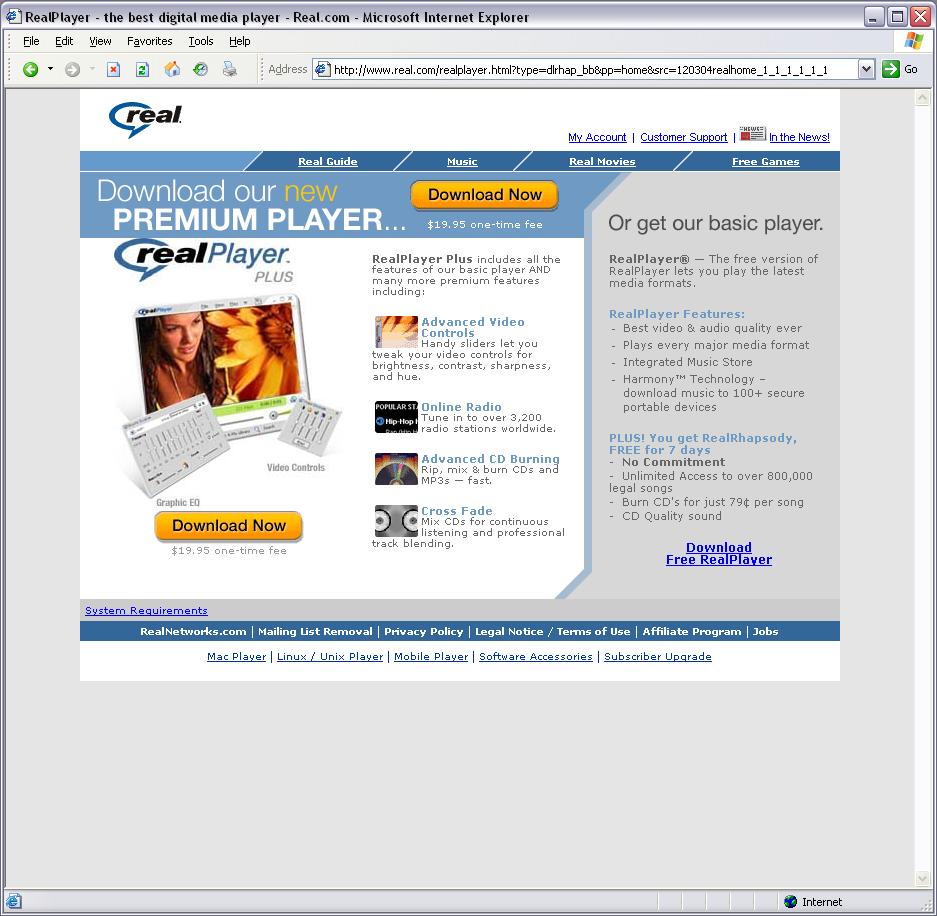 5. If download did not start automaticaly - click "START REALPLAYER DOWNLOAD"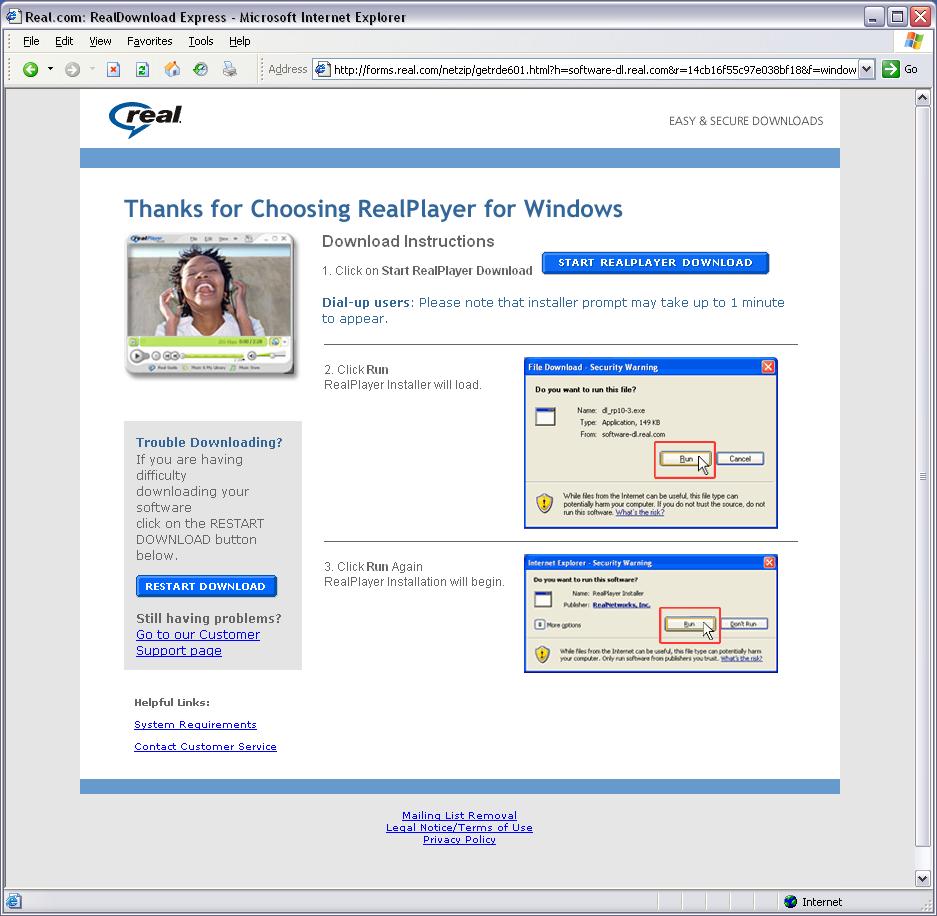 6. Click "Run"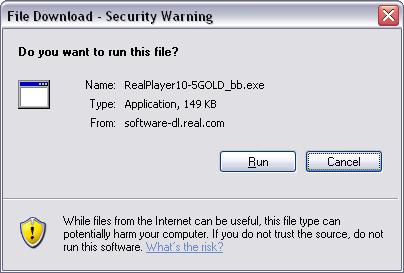 7. If you have Windows XP Service Pack 2 installed - click "Run" again.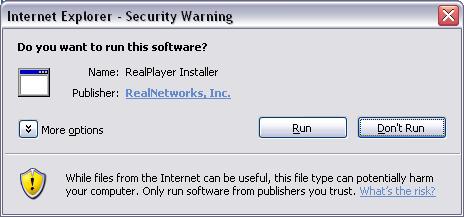 8. A Real downloader will appear, it may take few minutes to download, depending on your internet connection speed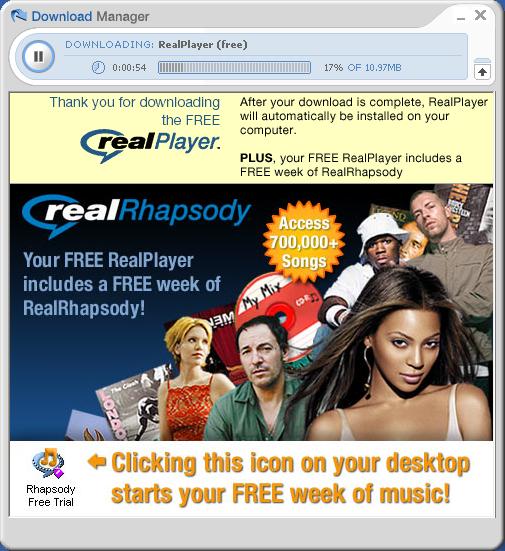 9. When download is complete, a preparation for installation will start





10. You may read the license and press "Accept"] button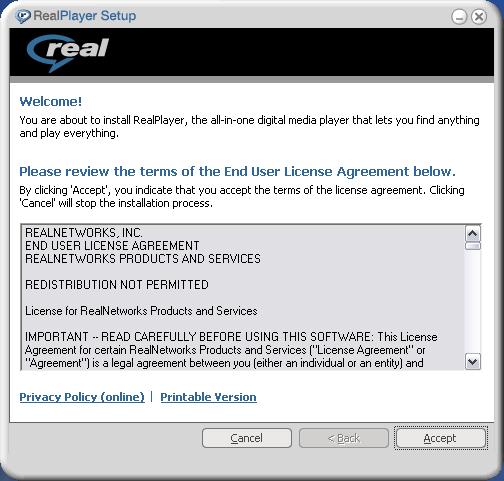 11. Select "T1 (1.5 Mbit)" for your connection speed and then click "next"

If you do not have an internet connection - then how did you get this guide? May be you are reading this guide printed on the paper. :-)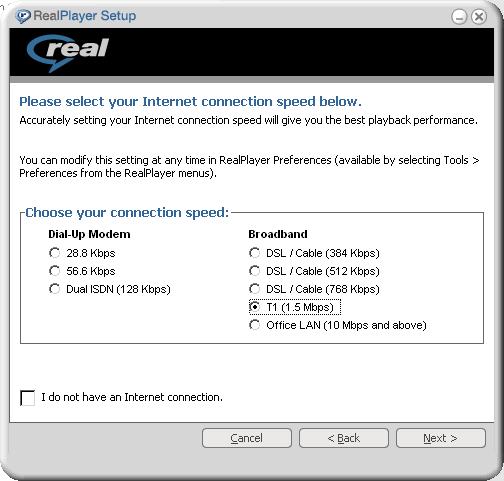 12. In this window you may select optional components and shorcuts. We recommend to uncheck all checkboxes.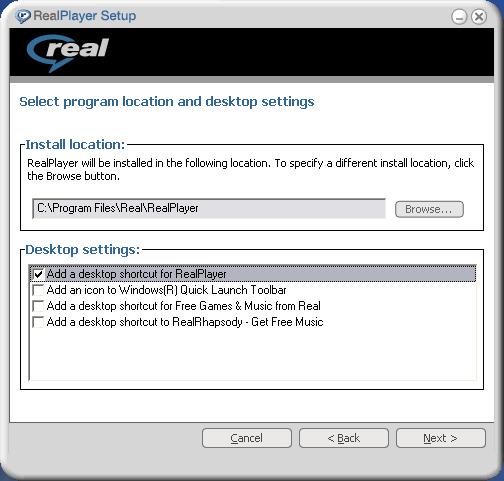 13. Installation wizard will copy all necessary files. It may take a while, no action is required.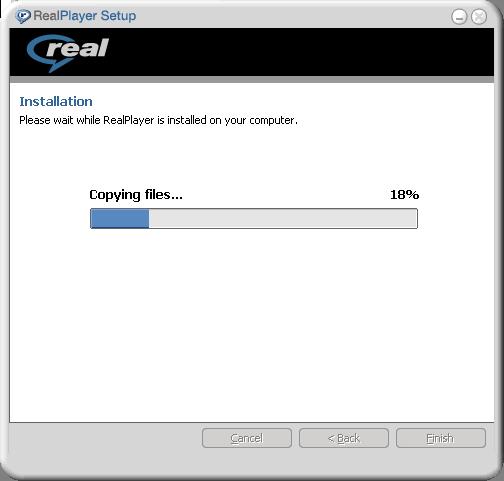 14. If you wish to keep your default player "Microsoft Media Player" - unckeck all checkboxes.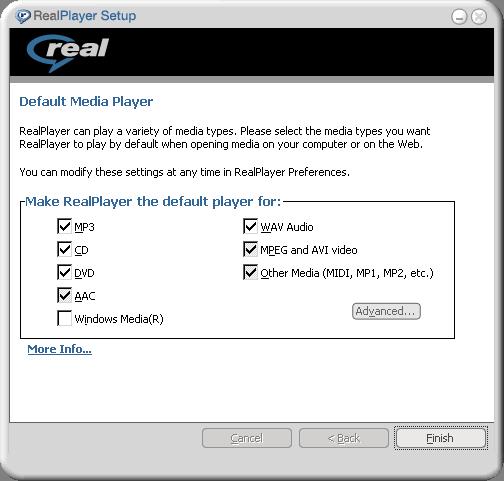 15. RealPlayer installation wizard will contact RealNetworks to continue setup.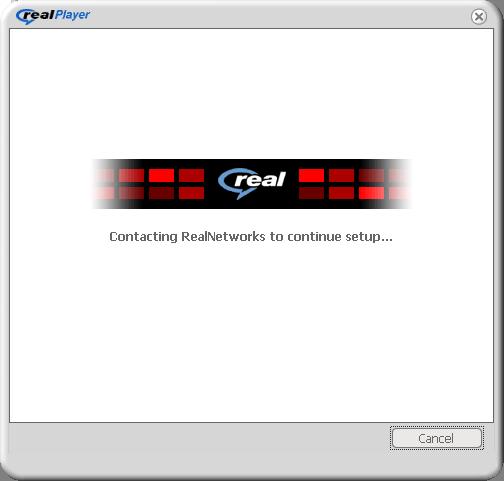 16. You will need to register your realplayer at RealNetworks site. Please fill out all fields, and unckeck all boxes at the bottom if you wish to not receive any messages from RealNetworks.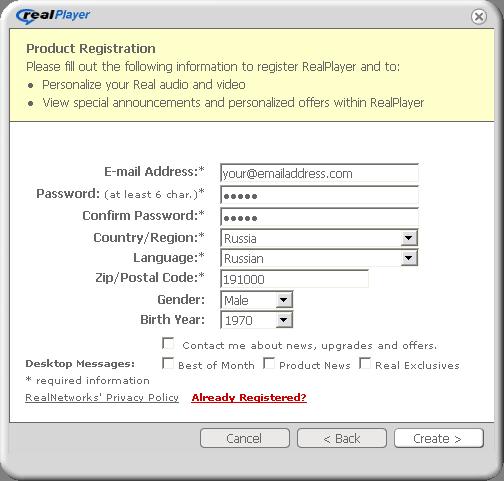 If you already registered at RealNetworks - click "Already registered", enter your email and password. You will receive a "thank you" email from RealNetworks.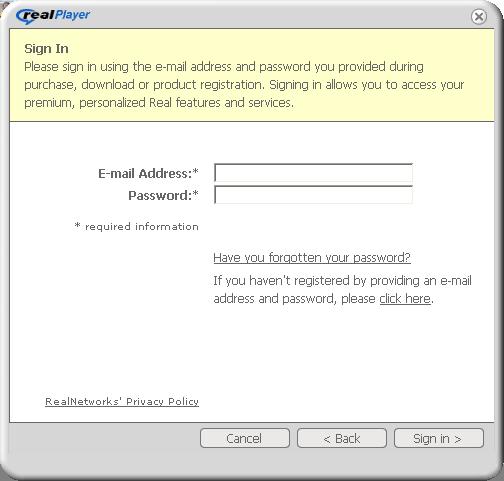 You will need to confirm some information and uncheck all checkboxes if you do not want to receive any emails from RealNetworks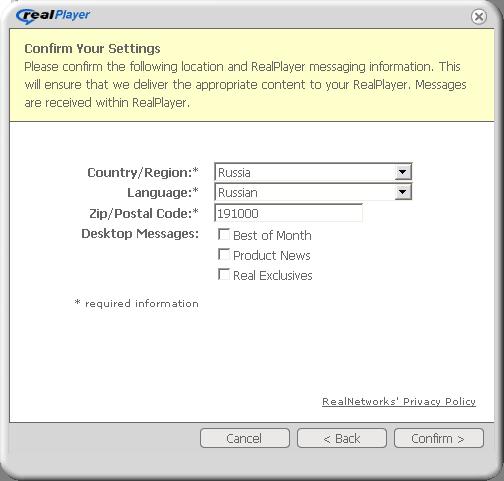 17. Select "Basic setup" and click "Continue"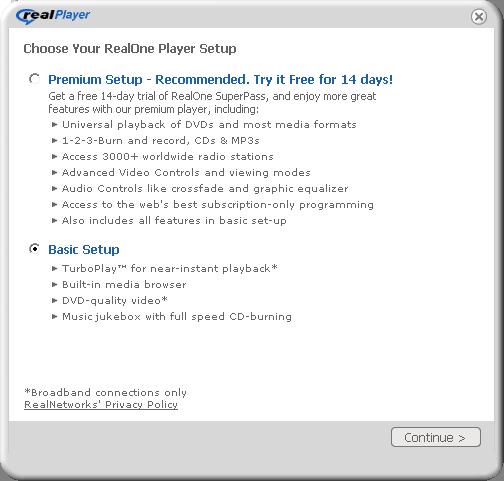 18. RealPlayer will play a welcome message from RealNetworks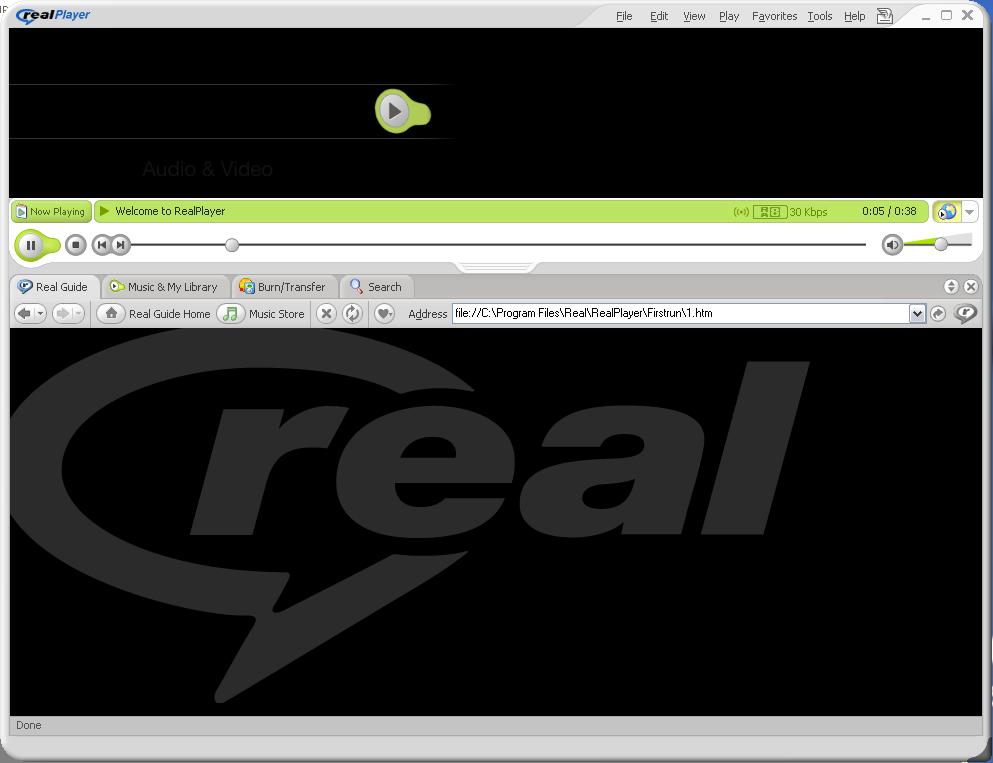 19. In main RealPlayer window click "Tools", then "Preferences"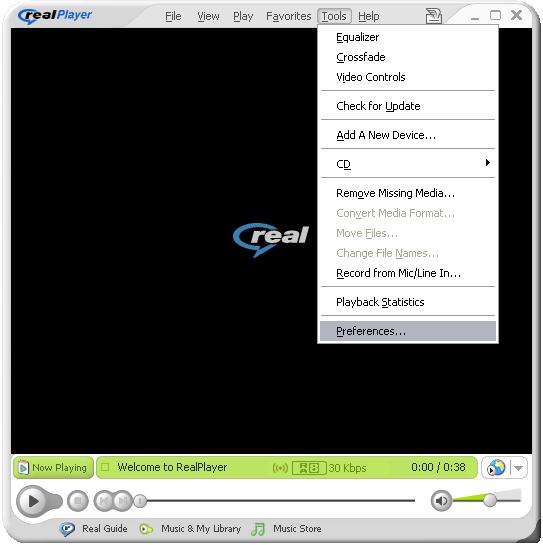 20. In the category "General", for "On startup display" select "Player only (no Media Browser)"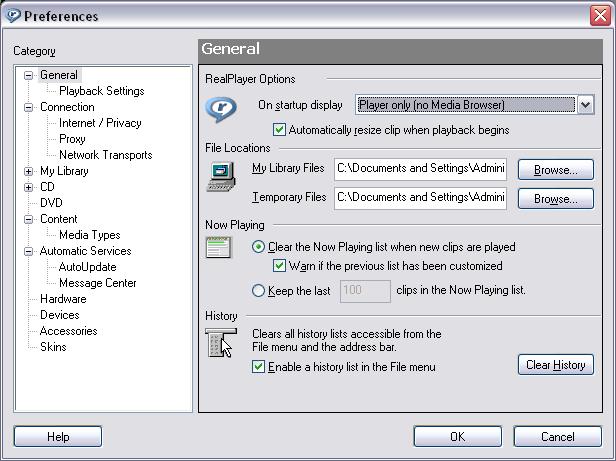 21. In the category "Connections" make sure that your "Normal speed" is higher than 768 kbit/sec. "Maximum speed" speed can be T1 (1.5 Mbit/sec) or higher.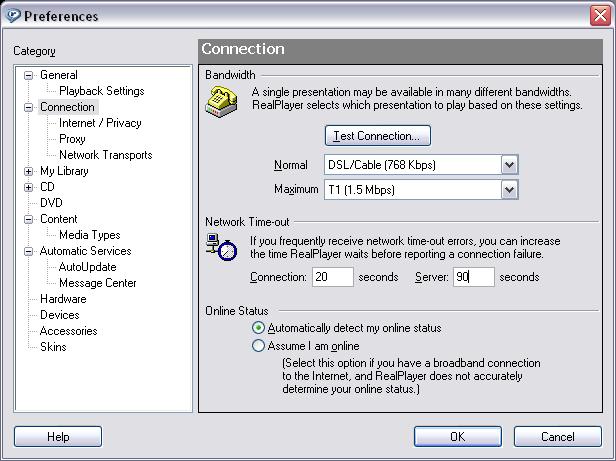 22. Under "Connections" category click on "Internet/privacy", and check box "Send RealPlayer GUID to RealServers."

Make sure you have enabled the sending of GUID. It will not work if it is disabled